Software That Fits Your Business
3D Structure App is built from the ground up to fit your business. We go the extra mile to provide a custom experience that your customers will love.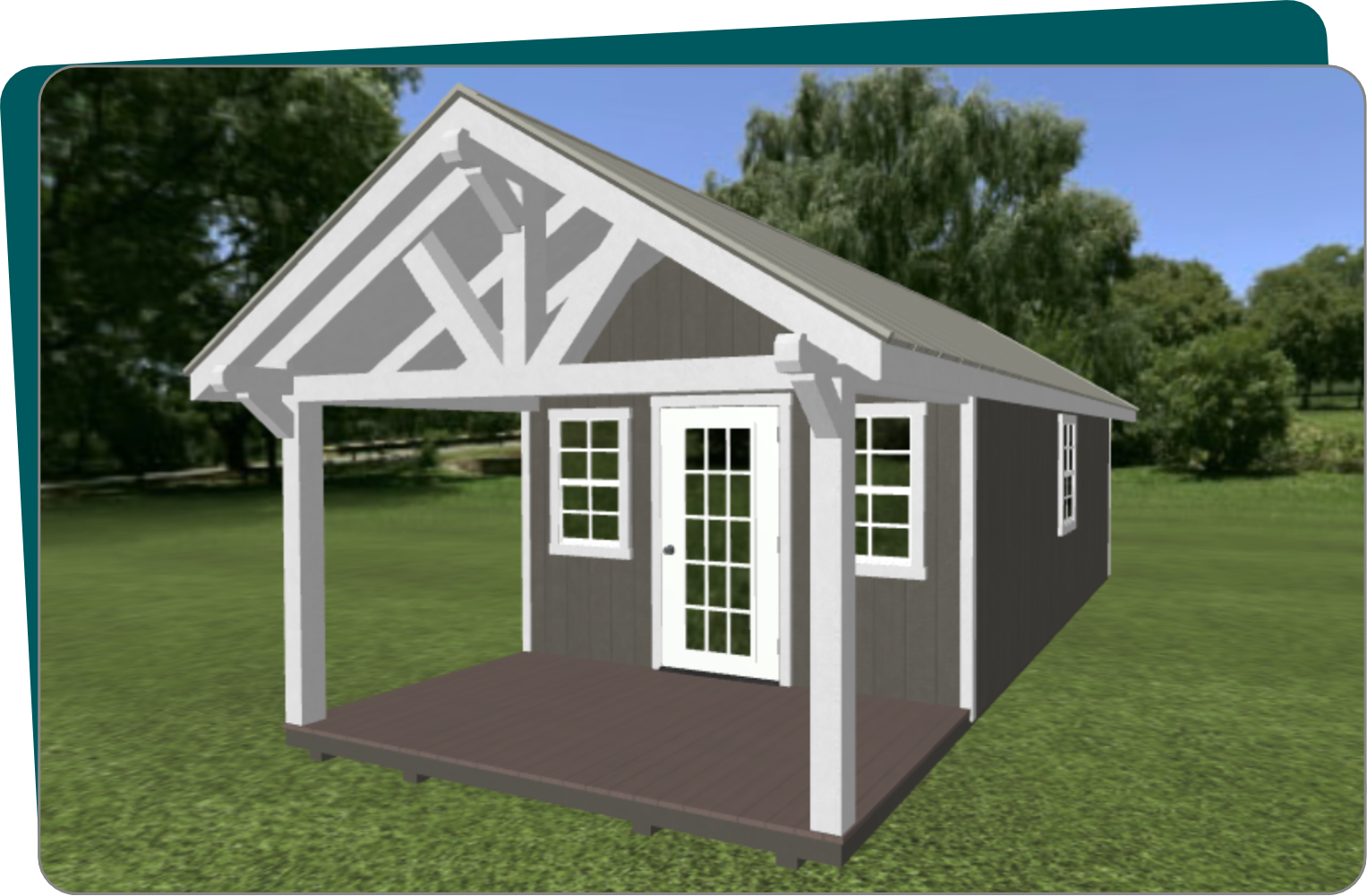 Advanced and Customizable
Don't let your system limit what you offer customers. We do buildings that others can't. 3D Structure App will include your complex and comprehensive options and add-ons. Your 3D Designer should include all your buildings and options, not just the simple ones.
Floor Plan Editor
Our unique floor plan editor gives your customers a more accurate view of what they are getting. Drag and drop windows and doors. Adjust your plan down to the inch. Our floor plan editor is a powerful tool that helps customers make informed decisions and ultimately results in a more satisfied customer.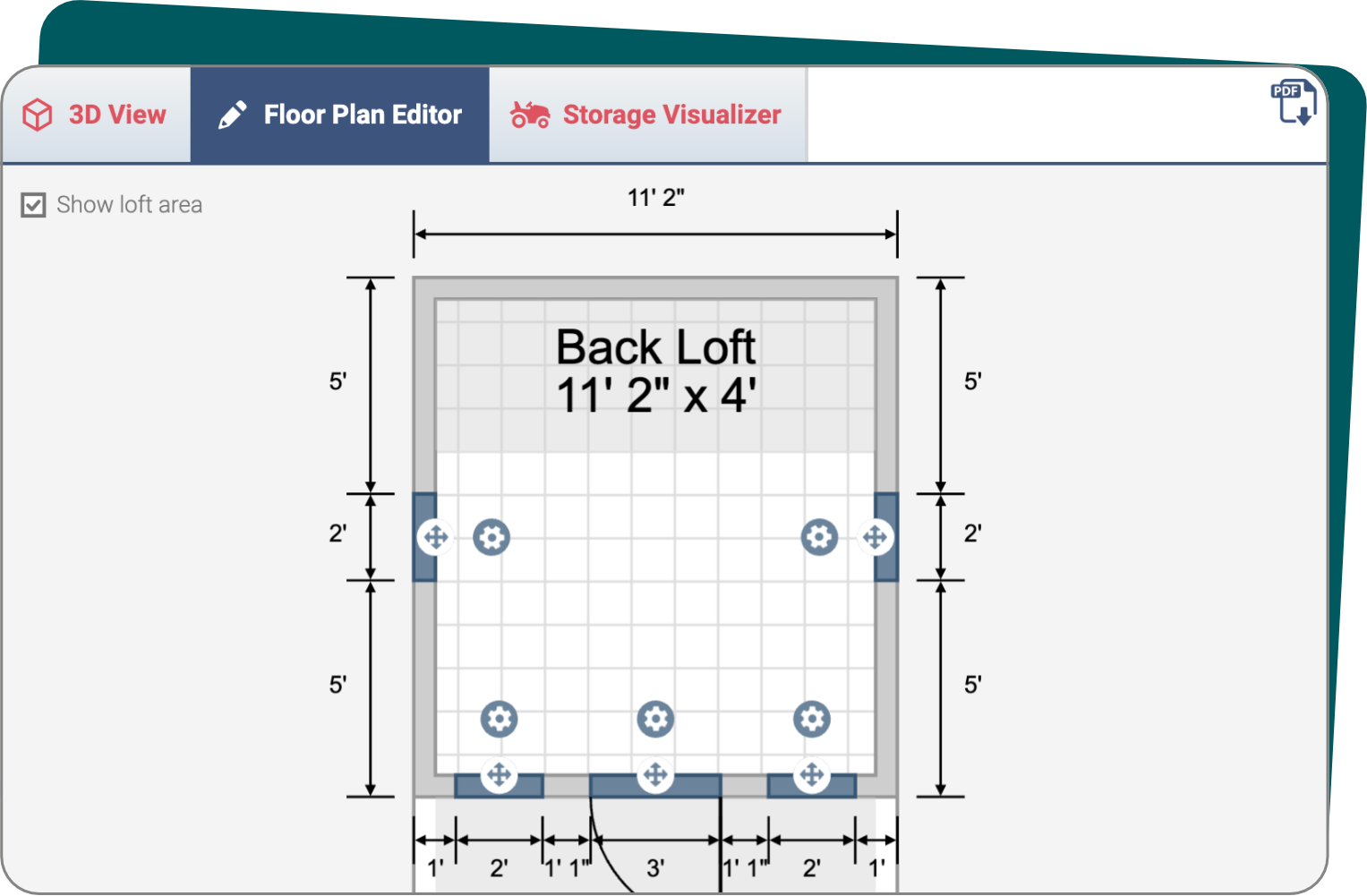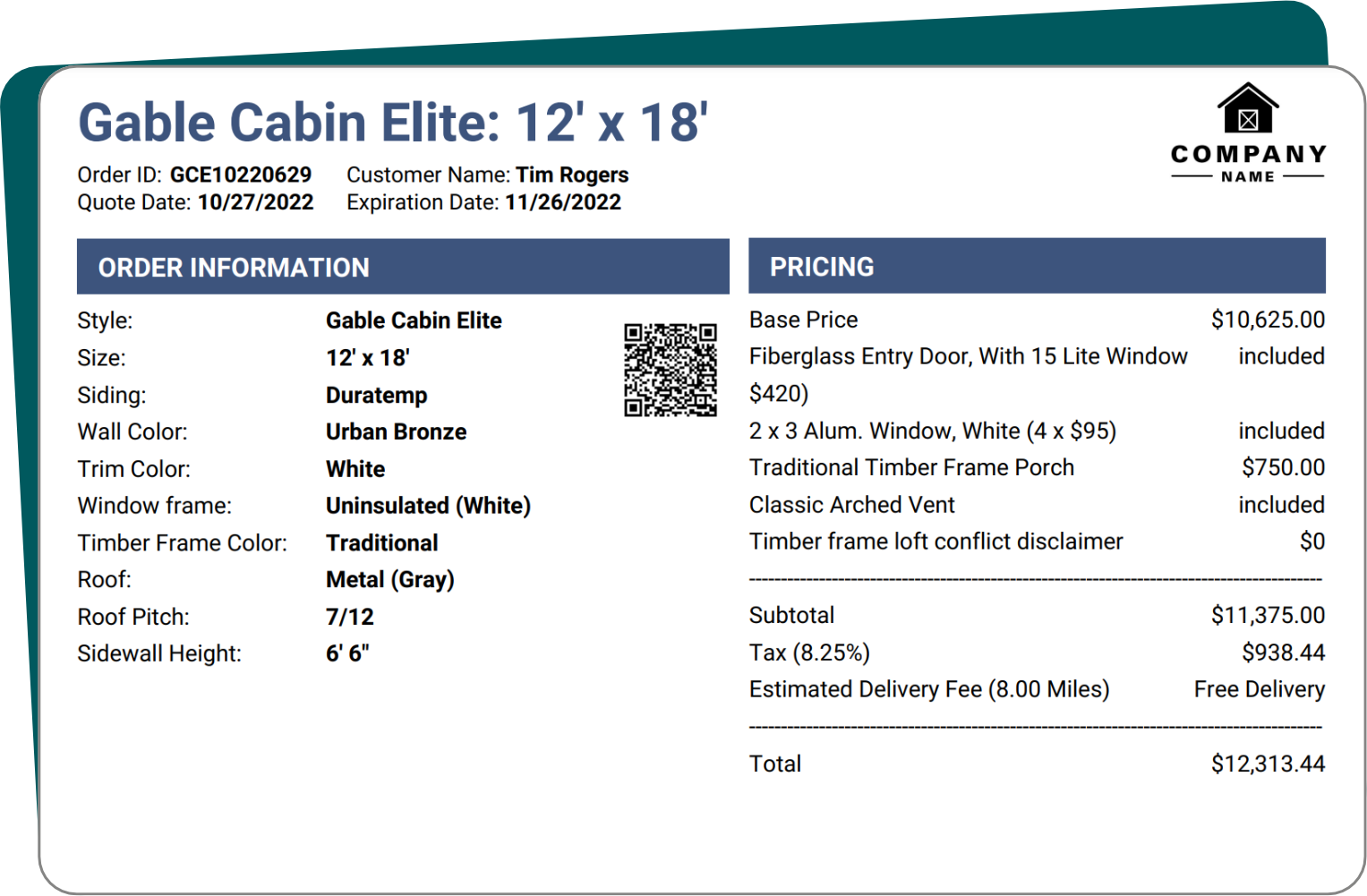 Automated Estimates
A pricing system that is reliable, accurate, and easy to update. Have peace of mind knowing that what you give your customers is correct. Streamline your sales process and take away the guessing. 3D Structure App automatically updates the price based on style, size, colors, windows, and doors. Your salesmen can make custom overrides and add special line items.
Storage Visualizer
Give your customers the ability to drag and drop common items into the floorplan to get a better idea of size and usability. Understanding size and space can be hard. 3D Structure App takes away this headache for customers by helping them visualize the area of the building while they are designing.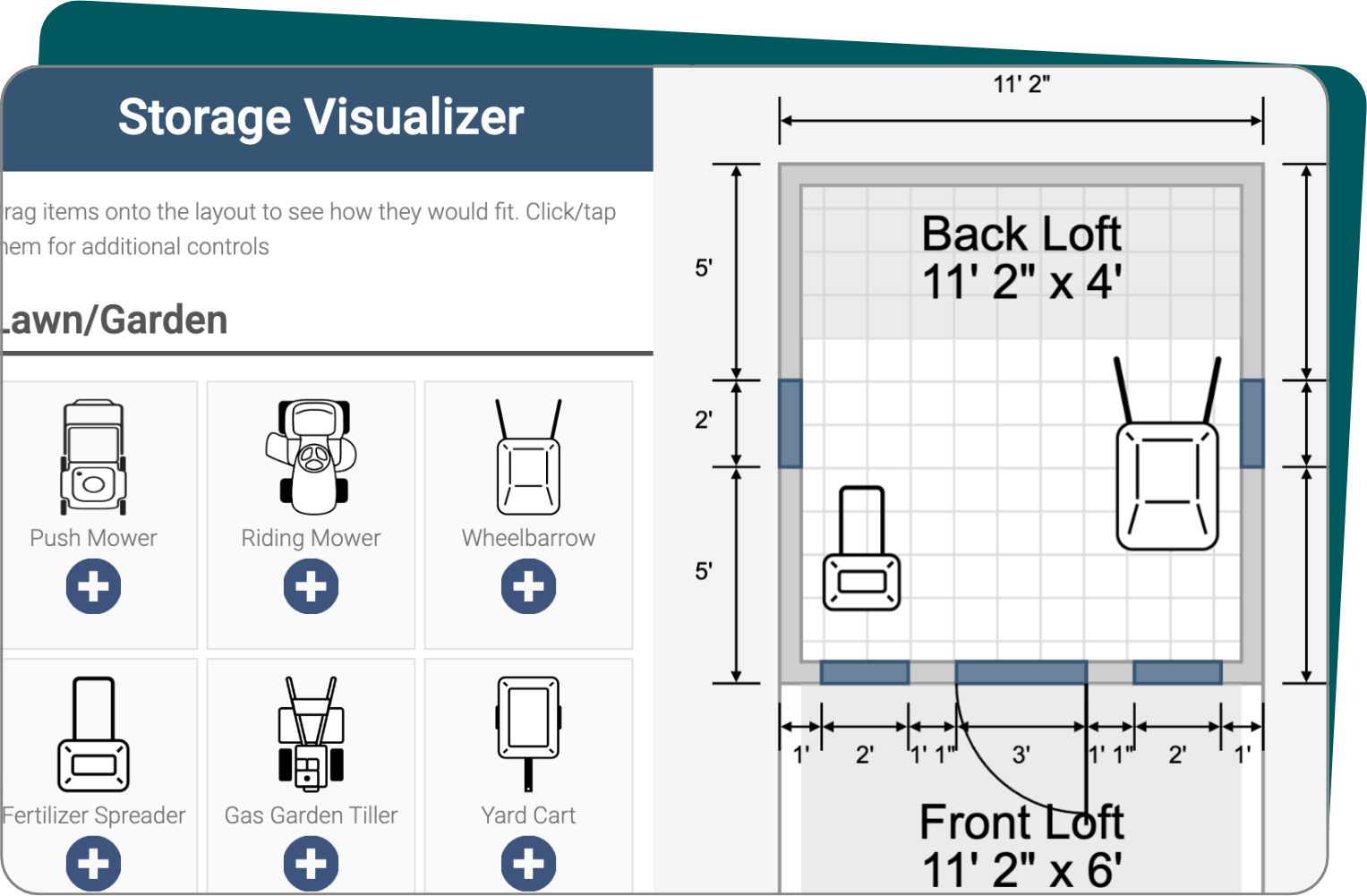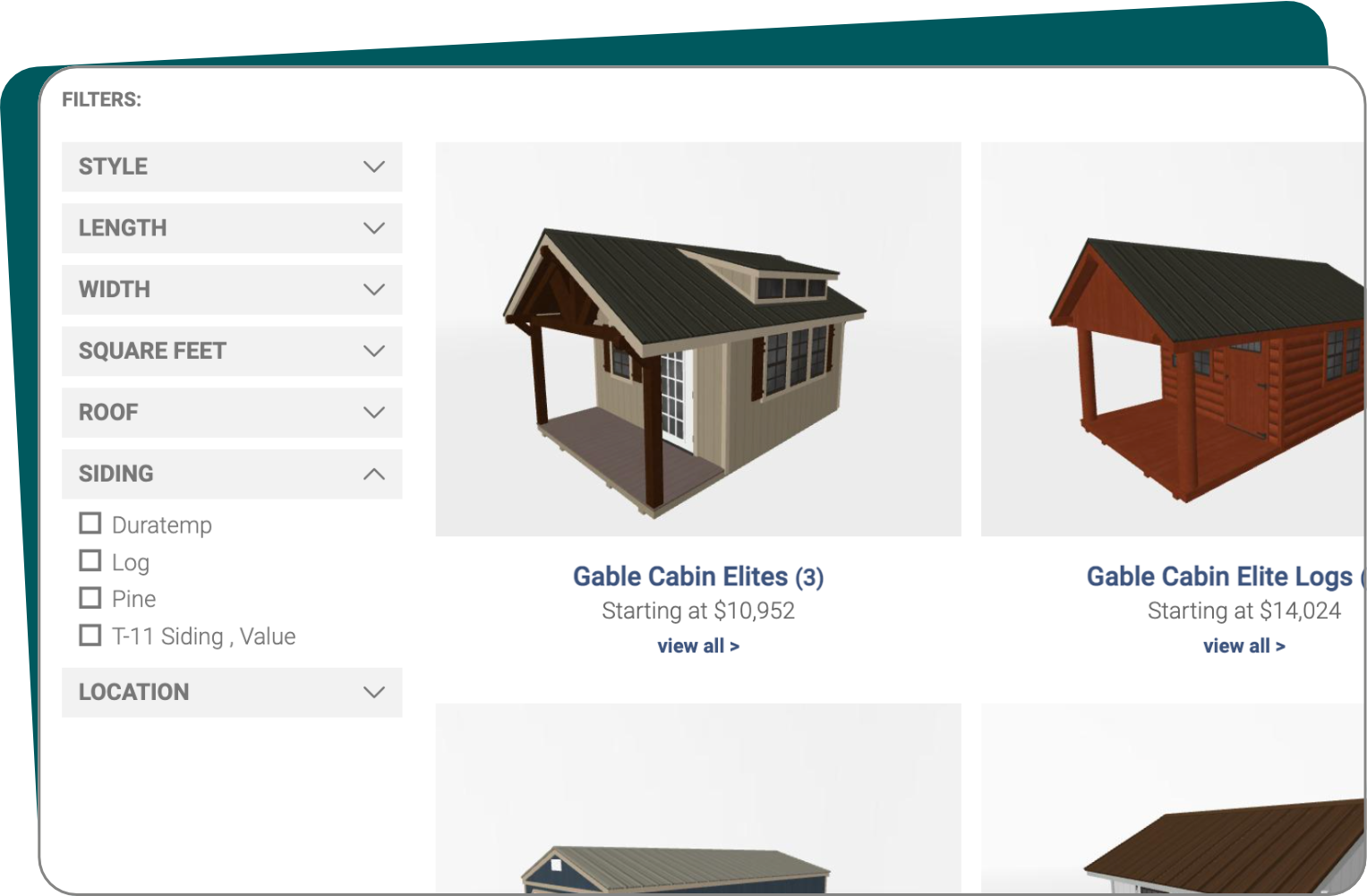 Website Inventory
Let your customers browse the buildings you have on your lot. Filter by style, size, finish types, and location. Buildings can be opened in the 3D Designer where the customer can further visualize their building and then checkout. Our inventory feature is a powerful tool that helps customers find the perfect building, all from the comfort of their own home.
Integrations
Seamlessly integrate with your existing systems. Whether you need to connect your CRM, ERP, or other applications, we have the expertise to make it happen. Our team will work with you to understand your specific needs and design a solution that fits your business. Trust us to help you achieve greater efficiency and productivity through seamless system integration.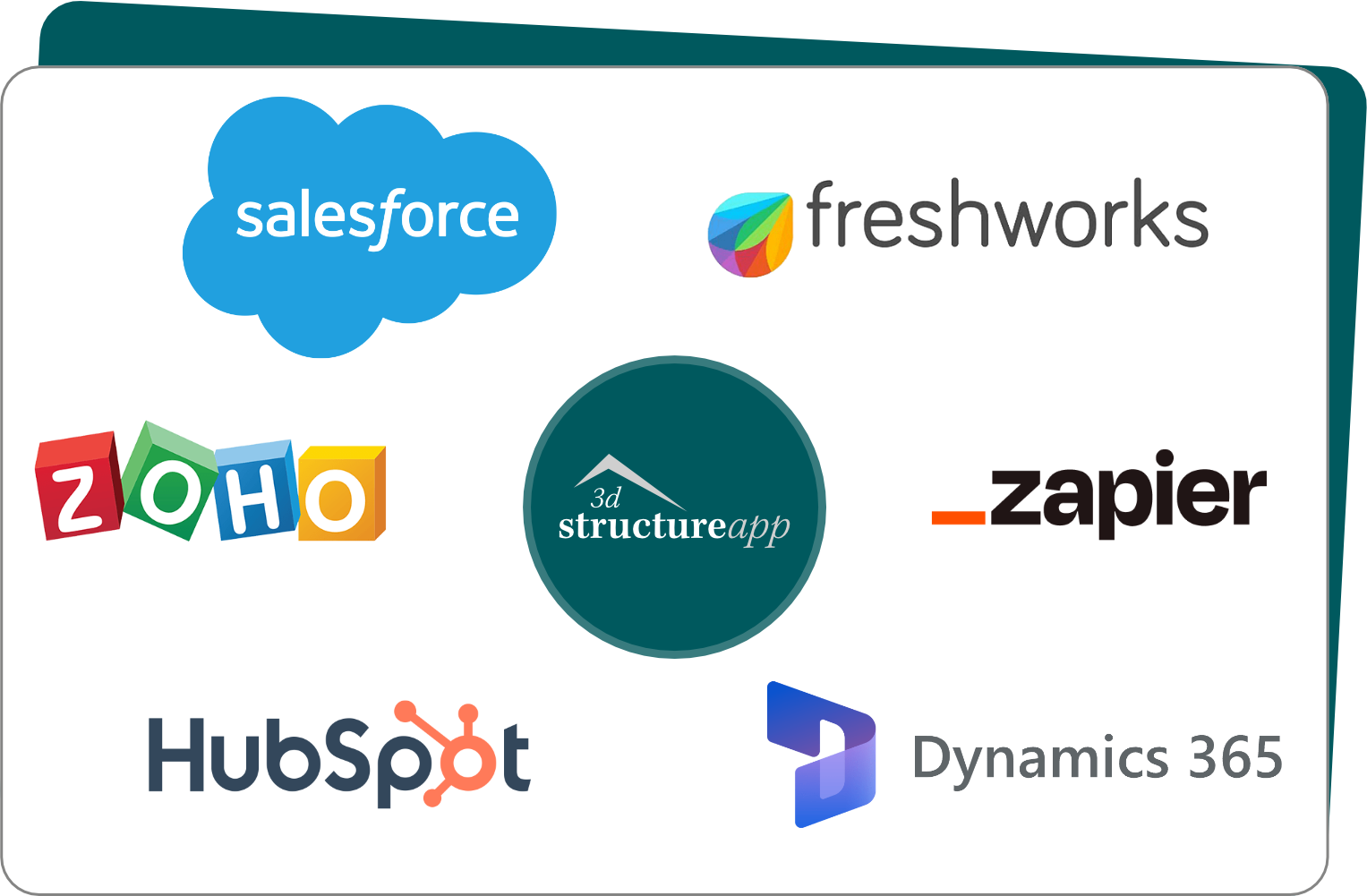 Need Something More?
We pride ourselves on building what our customers need to make the systems that fit their business. We offer customer development services to fill any unique needs you may have. Contact us today to see how we can help you achieve your goals.
Let's get in touch!
Increase Your Sales Today
Schedule a call with us to get a tailored demo. We would love to learn more about your business to see how we can help you grow!